Best Practices for Streamlining Creator Payments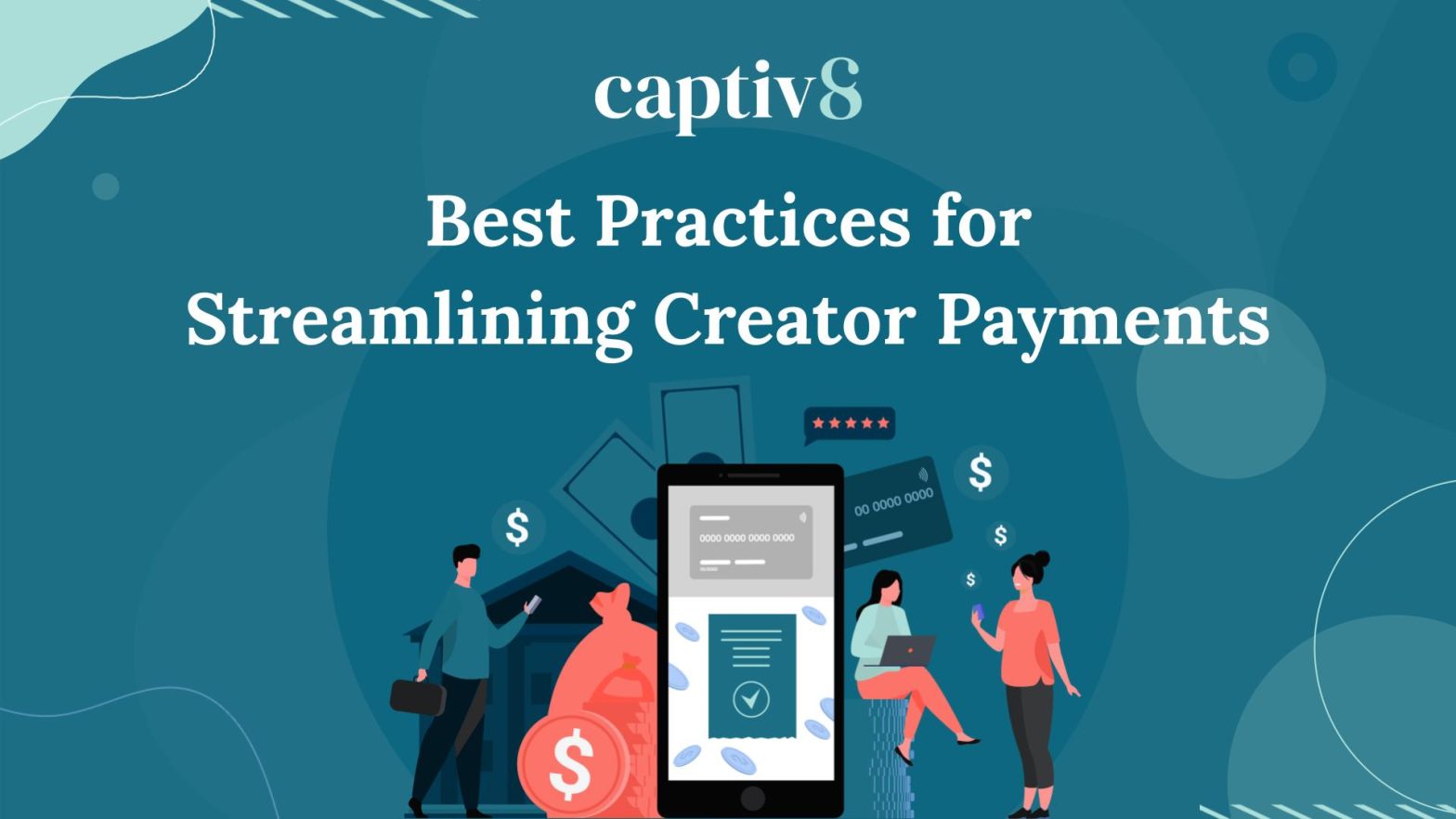 Influencer marketing continues to be a winning channel for brands globally. This is apparent in the industry's year-over-year growth. As your brand finds success in influencer marketing and scales its influencer marketing program, the process of keeping track of and paying creators can quickly become a difficult manual task. Here are some best practices in order to streamline creator payments and ensure that you never miss a payment!
Create a Standardized Payment Schedule
When manually paying out creators, one best practice to ensure you never miss a due date is to create a standardized payment schedule. Consider setting a date such as the first of the month, and issue all of your creator payments on that day. When negotiating rates with a creator, it is important to set the expectation. In this event, let the creator know that they will receive their payment on a certain date. Aligned expectations will help build healthy long-lasting relationships with creators.
Prepare Tax Documentation
When paying a creator over $600 for a sponsored campaign, you should be providing them with a 1099-NEC form. They will use that form to report income when they file their annual taxes. As a best practice, brands should process documents on an ongoing basis. However, if bandwidth is limited, deploy a platform like Captiv8 to save you time and headaches when tax season comes around. Within Captiv8, all influencer marketing campaigns, creators, and payments are stored and easily exportable to Excel. Additionally, for any influencer-related tax questions, check out this tax guide for the creator economy!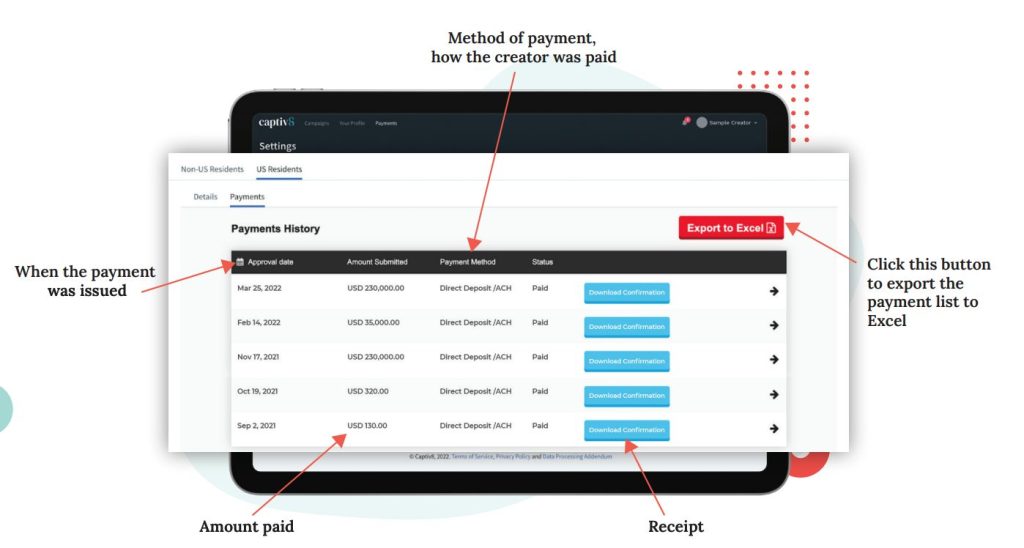 Account for Foreign Exchange Fees in Your Influencer Budget
When working on campaigns with international creators, it is important to factor into your budget the foreign transaction fees associated with each payment. A platform like Captiv8 is excellent for activating international creators given its global payments feature that provides the flexibility of foreign currency transactions and supports over 200 different currencies. However, a foreign exchange fee will still need to be paid. In order to avoid friction from added costs on the creator's end, account for this added fee when determining your influencer marketing budget.
Organize Files for Future Reference
When issuing payments, you need to ensure that not only the tracking is accurate, but the files are organized if a creator has a dispute in the future. Without this infrastructure, you may be sacrificing how quickly you can scale your creator program. With Captiv8, customers can set up their entire payment solution and folder structure without having to build it from scratch in tools such as Dropbox or Google Drive. In the platform, all documents such as invoices, commission rates, reporting, and transactions, are laid out in a payments dashboard for both the brand and the creator. Everyone can see and access whatever they have a question about without having to set up permissioning within a holistic filing system.
Automate the Payments Process
Utilizing a platform like Captiv8 helps to streamline the creator payments process for a variety of reasons. One key contribution offered by Captiv8 Payments is the automation of the payment process. When authorizing creator payments manually, brands will likely require a member of their internal team to manually process the payment request. However, with Captiv8 Payments, the manager of the campaign can easily approve payments within the platform and set the process into motion without additional delay or risk of human error.
Get Started
In conclusion, brands need to have their payments process down to build a scalable creator marketing program. Streamlining creator payments means creating a standardized payment schedule, providing tax docs on an ongoing basis, accounting for foreign transaction fees, managing files, and automating the payment process when possible. Interested in learning more about Captiv8 Payments? Reach out to us today!